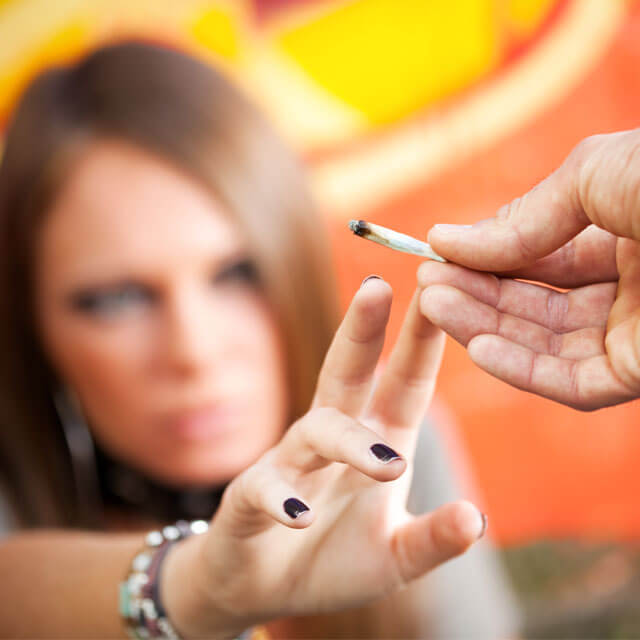 Cannabis, or marijunana, is the most commonly used illicit drug. It has the least severe legal penalties if caught for possession, however these penalties vary from state to state.
Cannabis is often described as the 'gateway' drug from using legal substances such as alcohol and tobacco into experimentation with other illicit substances. Evidence for this remains inconclusive. 
A new technical report by CYSAR staff tracks self-reported cannabis use in young Australians aged 14 to 25 over the years 1998 to 2013, using the National Drug Strategy Household Survey data. 
The report finds that there has been a significant decrease in both lifetime and past year use of cannabis. Lifetime use decreased from 54.8% in 1998 to 31.1% in 2013, while past year use among young people decreased from 37.5% in 1998 to 19.1% in 2013.
For those individuals who did report using cannabis in the past year, they were more likely to report poorer physical health and psychological distress, after controlling for co-use of alcohol and/or tobacco.
These results suggest that there has been a downward trend in the number of young people using cannabis, however for those who do use, physical and mental health remains a concern. Read the full report here. 
If you or someone you know is experiencing difficulty with cannabis use, the National Cannabis Prevention and Information Centre (NCPIC) has a help line - call 1800 30 40 50. Alternatively, visit their website at https://ncpic.org.au/
Citation:
Weier, M., Chan, G.C.K., Quinn, C., Hides, L., & Hall, W. (2016). Cannabis use in 14 to 25 years old Australians 1998 to 2013 (Centre for Youth Substance Abuse Research Monograph No. 1). Brisbane: Centre for Youth Substance Abuse Research.